25.07.23
The delegation is led by Minister for Foreign Affairs and Tourism Sylvestre Radegonde
---
16.12.22
It has enjoying privacy, luxury, own beach.
---
15.08.22
One of the best locations on Eden Island
---
05.08.22
The Seychelles territory (land) is quite limited, there is strong pressure from the local community to have access to accommodation, land, and /or apartments/ houses.
---
08.06.22
Such an offer appears once in 50 or 100 years or more rarely!
---
04.04.22
The best maison on Eden
---
25.03.22
Rare location
---
18.03.22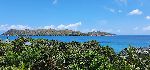 Such a proposal appears once every 50 years or less
---
11.03.22
The land has a private beach and an old house on the territory
---
09.03.22
This is an absolute unique property, which is very rarely available in Seychelles.