When studying a world map on a smartphone, a huge map on the wall or a globe on the table, you start thinking about a wide range of places, which would be worth considering not only as a perfect vacation spot, but also as an investment. However, having analyzed a number of factors, I have come to realize that there are not as many ideal spots on the planet as it seems at first glance.
Their number decreases significantly once you consider several factors:
- Maximum number of sunny days per year that are beneficial for health and mood
- Warm, harmless azure ocean
- Peaceful in every respect region
- Conveniently located in terms of transport accessibility
- Every detail of the potential place of residence and/or holiday destination is well thought out
- A wide range of services provided captivate the most demanding clients
- Ultra unusual "icing on the cake" that you have never seen before.
And all this goodness can be turned into not just a high-quality luxury vacation spot, but also an investment, from which you can derive profit.
The described picture exists not only in imagination, but also in reality. The pleasure begins with the name of the country - the Maldive Islands. Here lies a rare opportunity to purchase a one-of-a-kind, exclusively available at this resort a 3-bedroom villa with a waterslide.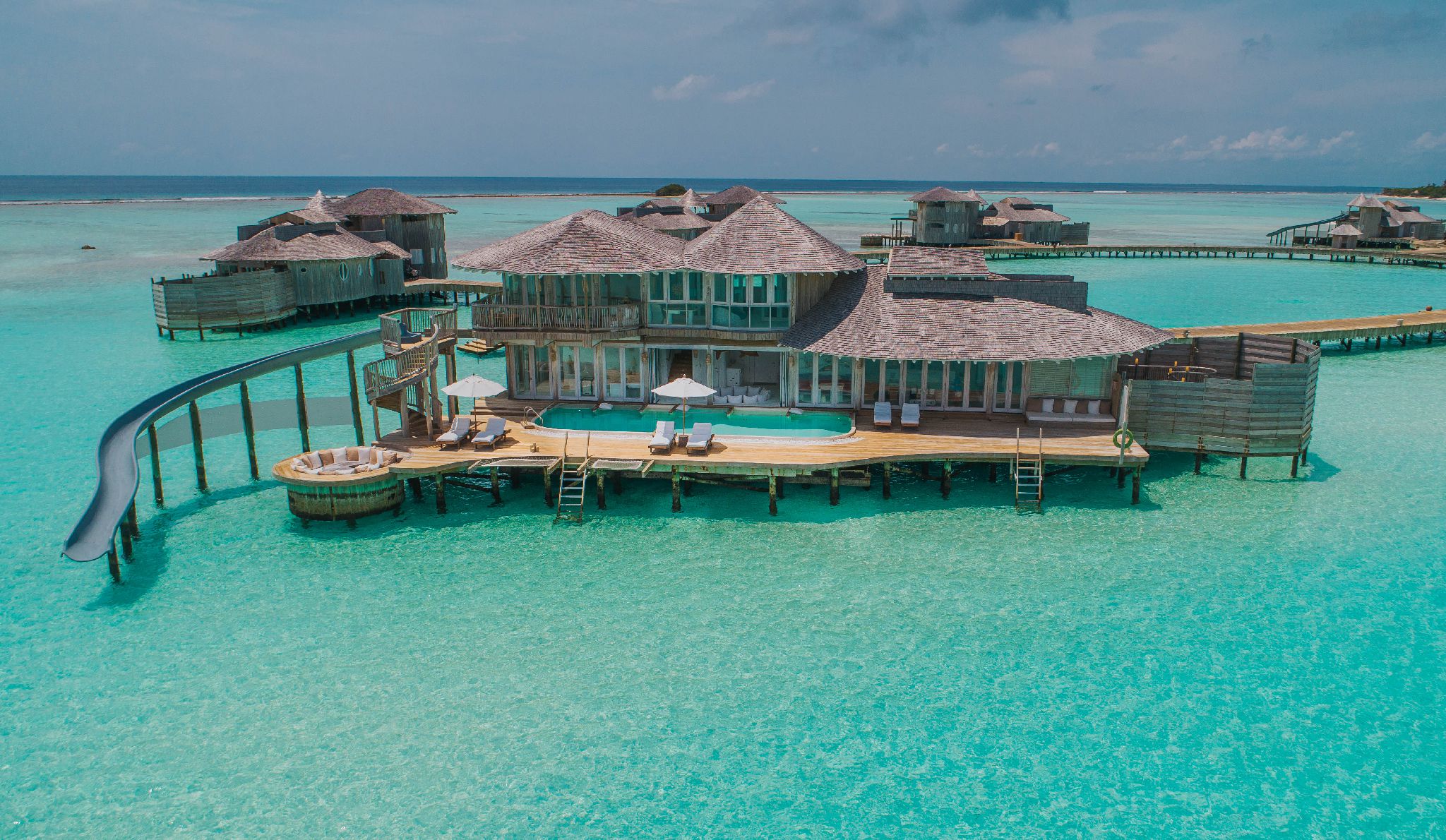 The villa has the advantage of a second-to-none private location, facing the sunset. The light-filled first-floor area includes a living room opening onto the terrace leading to the pool, two spacious bedrooms, an outdoor shower, and a private gym. The retractable roof causes an unparalleled delight, thanks to which you can enjoy the starry sky lying on the bed!
If you have brought guests, there is no doubt that they will be moved by the view of an endless turquoise lagoon! The main bedroom on the left side of the first floor comes with a large dressing room, a study where inspiration reigns supreme, as well as a well-designed area for children. There is also a guest bedroom on the right side.
A 12-meter pool with a large recreation area creates a relaxed mood, with a water slide spicing it up with a touch of playfulness. Adults and children will be satisfied!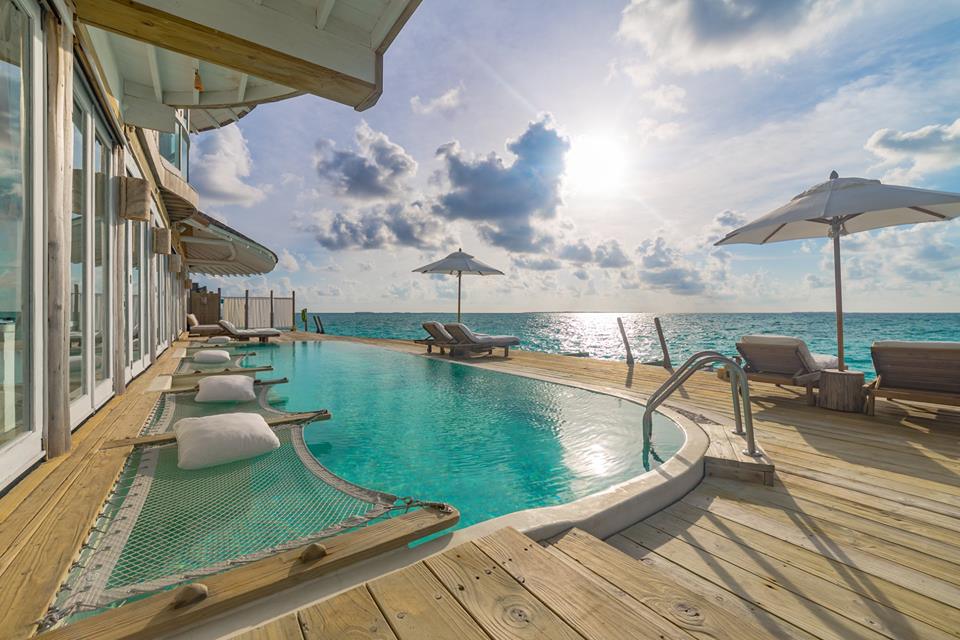 The second floor commands a panoramic view of the lagoon; there is a third bedroom with a retractable roof, a luxurious bathroom, and a TV room with a large selection of films and music.
Villa guests are treated to a personal butler service.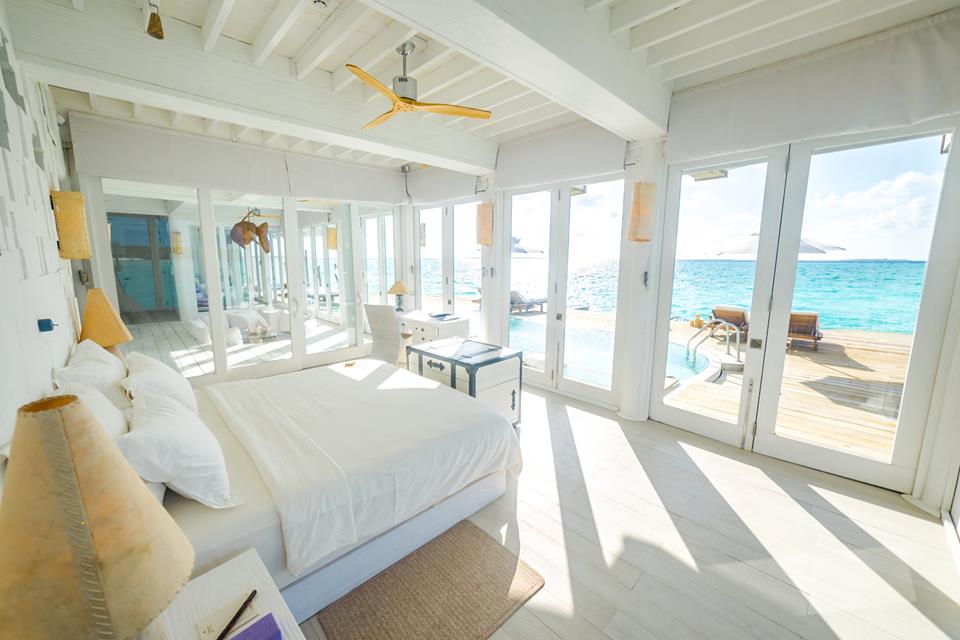 The villa is a short 35-minute seaplane trip away from the Male International Airport; the villa is located right in the middle of a magnificent lagoon that stretches for 5 km and has small uninhabited islands in the vicinity. In the Maldives, this unique project boasts of the lowest urban density and crystal clear water. During the complex construction, special attention was paid to the protection of the fragile environment.
The owner as well as the guests of the villa have access to the entire infrastructure and can take advantage of the resort services at special prices: restaurants, shops, spa, yoga pavilions, gyms, a kids club, a diving school and a host of other things.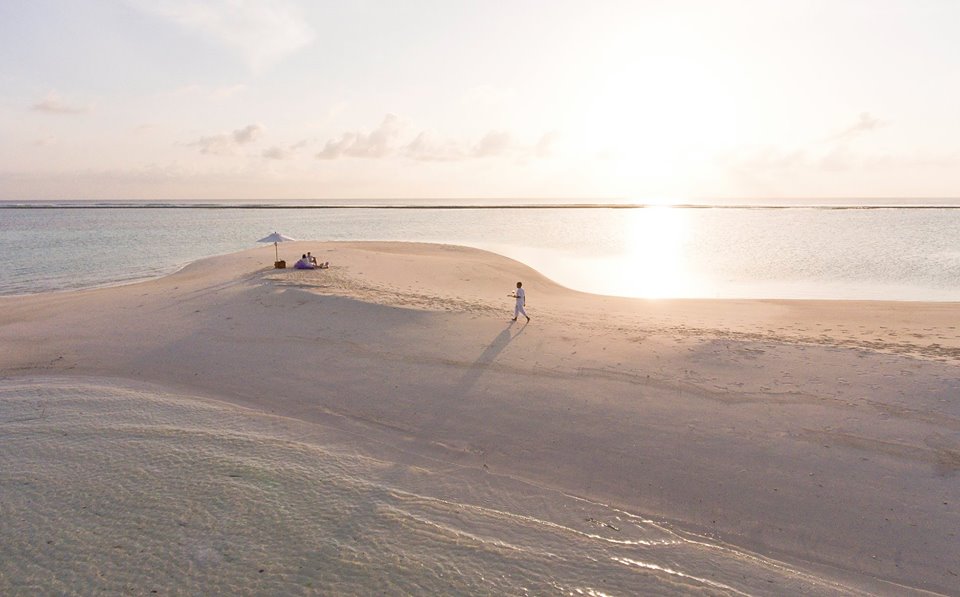 Food products used for cooking come from homegrown organic gardens.
Guests of the resort are crazy about the cheese room, the chocolate room with hand-made edible goods and the ice cream room that offers more than 50 different flavors.
It is never a dull moment here: water sports, diving school, windsurfing and kitesurfing, fishing, tennis courts, dolphin cruises, a library, astronomical observatory, picnics in exotic places, an open-air cinema, cooking classes with renowned chefs, a wine cellar, top yoga instructors and so much more.
Even though the resort has been opened not so long ago, seemingly overnight it has gained huge popularity among guests from various regions and countries: from Europe, Russia, Asia, the Middle East, Africa, and then some. Many guests love to travel with extended family or a group of friends, and this is the only villa with 3 bedrooms and a water slide. That is why, the demand for it is always increased. Prices per night vary from 12,180 to 25,883 US dollars depending on the season and availability of special offers.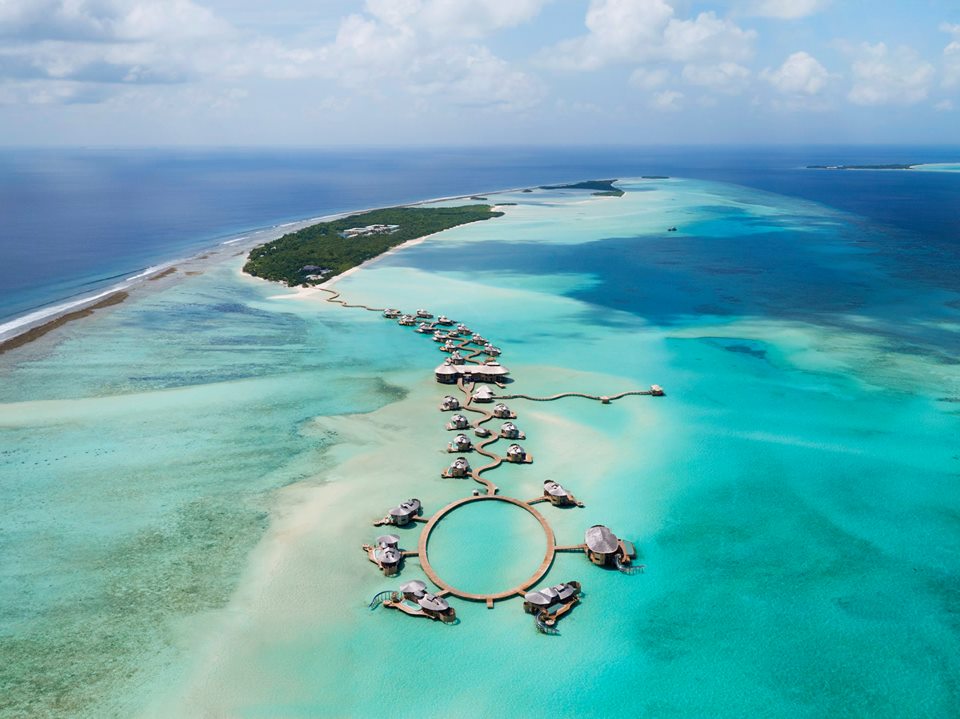 The owner of the villa has an opportunity to combine pleasure with investments: take the time off and relax during the year as much or as often as one likes, and rent it out in his or her absence.
Please, do not hesitate to contact us with any questions regarding real estate acquisition in the Maldives, recreation organization and villa rentals knowing you are guaranteed to get the best prices on a priority basis, as well as explore all the nuances of the region.
E-mail us right away to learn everything there is to know about the Maldives!
Author: Tatiana Prolesko