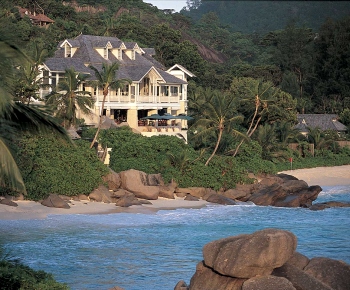 Have you already thought about house of your dream in Seychelles paradise?
You may find a variety of villas, apartments, lands, business opportunities on the web-site or just contact us and tell what is important for you.
We will do all possible to offer a property according to your demands and dreams.
We have the best
properties on Mahe, Praslin, La Digue, Cerf
on second and primary property market.
We make valuation and due diligence documents on each property.
Tables filled with characteristics will help you to get an idea , to compare the types of Seychelles properties.

Villa (house) is the most popular property type in Seychelles.
Villa is the best choice for you if you just want to relax and get maximum comfort.
Prices begin from 120 000 euro and depend on:
- location
- distance from the beach
- view
- land and villa size
- factors which influence marketability of the property
- year built
- designing

Land.
Price for the land in Seychelles is going up! Beachfront land is rare and almost finished!
You may build a house, condominium, large hotel or guest-house, restaurant or café, car repair, yacht club or representative office by preference according to your imagination.
Prices start from 50 000 euro (small land, no view)
Land with selling price from 100 000 by 150 000 euro can be located close to the beach and to have the view.
You may buy the land for commercial construction starting from 350 000 – 400 000 euro.
The price depends on distance from the beach, area, size, location.
All land plots offered have communication (electricity, water supply)

Apartment is the rarest type of properties in Seychelles.